JOIN THE TESLA ORBITAL SPACE TELESCOPE PROJECT

Team Synergy Moon

Team SYNERGY MOON is an eccentric, electrifying merge of the arts and sciences, a collaborative of artists, adventurers, explorers, scientist and engineers from over 15 countries. We are participating in the Google Lunar X PRIZE, a competition to be the first private team to land a rover on the moon, explore and send back HD video. We want to provide a way for the general public to participate not only in our mission, but in all past, present and future space exploration missions. Synergy Space is our participatory space program. Synergy Space will provide a resource for citizen scientist, hobbyist, teachers and students for Science, Technology, Engineering, Arts and Mathematics (STEAM) educational programs.

This project builds our communications and operations infrastructure, starting with the Tesla Orbital Space Telescope (TOST) NanoSat, which will test communications hardware at high altitudes and in space, and provide a flight asset focus for our communications and operations network development. This network will consist of radio operators around the world, communications Teleport facilities, including some that have not been fully utilized since the Apollo era, and operations control centers where our mission control teams and exploration partners will interact with space based assets like NanoSats, planetary landers, rovers and other spacecraft.


The Tesla Orbital Space Telescope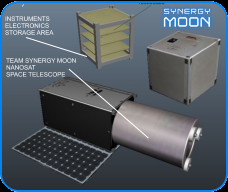 This is the first space asset of our Synergy Space system for public access to space, the Tesla Orbital Space Telescope. This NanoSat will have the following features:
Telescope - to view/image the Moon!
Imaging chips - to record video or still images from the telescope
Radio receiver and transmitter - to receive command and control signals and to send data and messages to earth or into the space
Active attitude control system - to navigate and aim the telescope
A sensor package to sense the orbital environment, including temperature, light, radiation and selected radio frequencies of interest to radio astronomers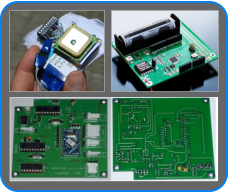 This is the start of our participatory space program, and here is your opportunity to participate, to get involved in space research, exploration and development. Our space program, Synergy Space, will be accessible via smart phones and tablets, personal computers and specialized virtual reality interfaces. Synergy Space virtual simulations will provide users with not just the data, but the experience of exploring outer space.

Launch of the Tesla Orbital Space Telescope NanoSatellite will be aboard Interorbital Systems' first N7 microsatellite launch vehicle. You can read about Interorbital Systems' SmallSat Launch Program to learn more.



Tesla OST Is The First Space Telescope Available For Public Access!

Our Synergy Space AstroKits will provide you with hardware and software tools for simulation, accessing our Tesla OST, programming onboard computers for experiments, observations and Astro-Photography, some sample activities and spacecraft operations guides. The AstroKits will interface with archived data from past space probes and live data from orbiting NanoSats. NanoSats are like the killer app of space, affordable for individuals and small groups, with something for everybody from scientist and researchers to hobbyist and space enthusiasts. Besides our Tesla OST, We will provide access to some current and future orbiting NanoSats and space probes. There are several versions of these AstroKits, which will be available a few months before the launch of the Tesla Orbital Space Telescope.

Contact us to pre-order AstroKits for yourself or your organization!

In addition to the benefits of Synergy Space Membership, supporters who join during this mission will receive the following special Perks!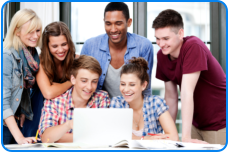 As a FRIEND OF THE TEAM $50 You will receive an access-code authorization to view images from Space Telescope's Image Gallery. You will receive permission to download 21 images of your choice, including non-exclusive royalty-free license to use chosen images for your web-posts, facebook profile, space artworks or any other web-activity you do as a Friend of the Team. Your laminated membership certificate will carry title MISSION AMBASSADOR.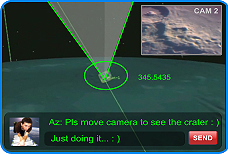 As a CONTRIBUTOR $150 you will receive 15 minutes of real-time observation, a photo session with the Tesla Orbital Space Telescope. Working closely with our Mission Control you will be able to select celestial photographic targets and take your first space shots! Your certificate title will be set to ASTRO-PHOTOGRAPHER.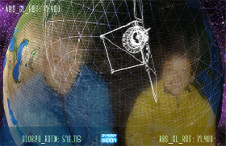 As a RESEARCHER $300 you will receive an encoded access code that will allow you to design and run your own space-based applications, games or experiments with the onboard arduino or GDB system and sensor packages, and download selected sensor and telemetry data from our Spacecraft, along with the software for data analysis. Your certificate title will be set to SPACE SCIENTIST.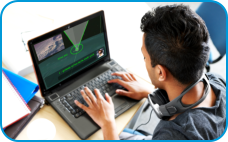 As a CONTROLLER $500 you will receive a 30 minute real-time control session with the Spacecraft. Working closely with our Mission Control, you will be the flight controller on your personal Tesla Orbital Space Telescope photo session. Your certificate title will be set to MISSION CONTROLLER.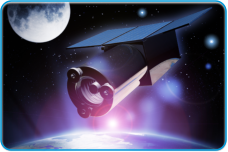 As a EXPLORER $600 you will receive an authorization for a 60 minute FLight Controller and photo-session with our Orbital Space Telescope. You will be able to select celestial targets of your interest from the available targets - and take your first space shots. Additionally, our mission control will provide you with access to image-processing software and a complementary Space Explorer Webinar - how to process and analyze the space images you receive. Your laminated certificate title will be set to SPACE EXPLORER.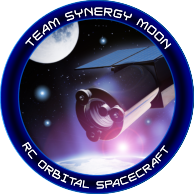 As a PIONEER $1000 you will receive all the perks from Researcher and Explorer, along with digital video and mission-communication recordings of your first Space Mission Control. This once-in-a-life-time recording will be burned on unique golden DVD with a lifespan of over 100 years. Your laminated certificate title will be set to SPACE PIONEER!