Team SYNERGY MOON Sponsorship Opportunities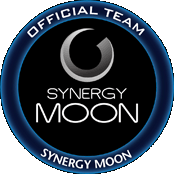 As a leading competitor in the Google Lunar X PRIZE, Team SYNERGY MOON proudly announces our sponsorship program. This program ensures for our sponsors measurably increased visibility for growing global brands ready to connect with a captive audience. Being a part of humanities return to the Moon provides a unique opportunity for your global brand to be represented within this highly promoted turning point of mankind's relationship to space exploration.
Inclusiveness on a Global Scale
Like previous X PRIZE competitions, this creates a global excitement that includes people from around the world. Public outreach and inclusiveness play a key role in not only making people more aware of our mission and technologies but actually having them participate in aspects of the mission through our arts and humanity campaigns. These include the ability for the public to name our lunar lander and submit art for our ART Capsule, a global art presentation event on the lunar surface open to all of humanity that wishes to become involved. This spirit of inclusiveness and the buzz around our uniqueness has already rapidly made thousands of people aware of Team SYNERGY MOON. Our mission is not only to win the competition, but to also use this as an opportunity to provide educational and entertaining activities for people around the globe that are ready to create a brighter and healthier future. Planned activities include: Art and Music Festivals, Public Technology Demonstrations, a Series of Team Promotional Events, Suborbital, Orbital and Lunar Launch Events.

Reach Your Customers and Build Brand Advocates
As we continue building our following through our grass roots membership programs and our continuing activities within the leading social network communities, we also see that Google and the X PRIZE Foundation continue to make headlines driving even more attention and measurable increased visibility for our family of sponsors. Similar to Nascar we are offering our sponsors clear recognition on our vehicles. We will carry through this high profile visibility for our sponsors on our websites, our activity on social networks, direct mailing campaigns, press relations and e-newsletters.
Media Coverage
We will receive hundreds of print spots world-wide. The value of print ads in newspapers and magazines varies widely, but since our coverage will typically be on the front page of the science or business section, a value of $25,000 is reasonable. Our ad-equivalent value in print media will be well over $10M. Overall, we expect over 500 broadcast spots carried on over 200 different stations worldwide. The advertising value of a 30-second spot on a standard nation-wide newscast is roughly $100,000; and so our ad-equivalent value worldwide will be well above $20M.
Continuing Missions
SYNERGY MOON also has an additional mission already planned after the launch of our lunar mission, orbiting two adventurers, Nebojsa Stanojevic and Miroslav Ambruš-Kiš, in a space capsule using the same launch vehicle designed for the lunar mission. This, among additional missions and activities, will continue to create additional positive brand recognition for our sponsors.
Demographics From Exit Surveys
| | |
| --- | --- |
| Age | |
| Under 25 | 10% |
| 25 - 34 | 18% |
| 35 - 44 | 38% |
| 45 - 54 | 22% |
| 55 and over | 12% |

| | |
| --- | --- |
| Income | |
| 0 - $24,999 | 13% |
| $25,000 - $34,999 | 13% |
| $35,000 - $49,999 | 21% |
| $50,000 - $74,999 | 28% |
| $75,000 - $99,999 | 14% |
| $100,000 and over | 11% |

| | |
| --- | --- |
| Education | |
| Some High School | 11% |
| High School Graduate | 19% |
| Some College | 35% |
| College Graduate | 25% |
| Post Graduate | 14% |

| | |
| --- | --- |
| Gender & Family | |
| Male | 56%% |
| Female | 44% |
| With Children | 59% |
| Computer Literate | |
| Own a Computer | 61% |
| Use the Internet | 72% |