Team Members
SYNERGY MOON is unique in that its members personify an eccentric, electrifying merge of the arts and sciences. Our spirit is one of social entrepreneur meets extreme adventurer, approaching the world with the creative drive of an artist and the problem solving skills of an engineer.
Team Founders
Kevin and Nebojša each entered separate teams into the competition, and later, seeing the synergies between their teams, they merged them to form Team SYNERGY MOON.
Team Leads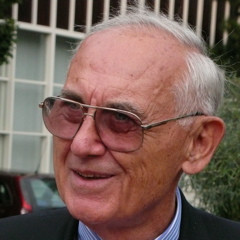 Team Aerospace Advisor Mike Vucelich
Mike Vucelich, who led the Apollo XIII rescue mission, was a Serbian engineer born in Croatia. His Space experience includes work at North American, Rockwell and NASA. He retired after the last successful Apollo/Soyuz mission. He worked with Wernher von Braun, Kurt Debus, and other NASA greats. We are honored that Mike chose to share his wisdom and experience with Team Synergy Moon.
Mike Vucelic passed away on Saturday, August 8 2012 in USA at 82 years of age.

Team Management

Kevin Myrick
People first went to the moon during my first year in high school (1968), and the last man left the moon during my first year in college (1972). I want to be involved in getting back to the moon, to stay! I am the founder and CEO of InterPlanetary Ventures.
Our Mission and Motto is Getting People Into Space! The Google Lunar X PRIZE provides an excellent opportunity to get people interested and involved once again in space exploration and development.
I am both an artist and a technologist. I have worked as a theatrical technical director, lighting and multimedia designer, and videographer. I also work in Information Technology, experienced in both hardware and software systems. I have a B.Sc. in Computer Science, a Bachelors in Information Technology, working as a Technology Manager, Computer Systems Analyst, Systems and Operations Manager, Applications and Systems Programmer, and Software Development Manager. I took graduate courses in Space Studies at UND. I have over 30 years experience as both Artist and Technologist, I am an alumni member of the US National Society of Black Engineers (NSBE).
United States of America



Nebojša Stanojević
Born 13.08.1969. in Sarajevo, ex-Yugoslavia, lived in Tuzla till '92. He emigrated to South Africa in '92. because of the war in ex - Yugoslavia. Nebojša Stanojević is an Adventurer, Documentary Filmmaker, Editor, Producer, and a devoted Explorer. Since 1992 until now, he worked as an Producer, Director and Editor on numerous Video Productions for many worldwide events including: Miss World 1993, HH Dalai Lama, Elton John, Tina Turner, Joe Cocker, Bryan Adams, Natalie Cole, Gipsy Kings, David Copperfield, Africa Aids Concert, President Nelson Mandela's Inauguration Ceremony, etc...
He produced more than 40 Commercials, Music Videos, TV series around the world. From 1997 until 2005 he worked as an Assistant Editor and Editor on several Feature Films. He is supporting non-profit activities regarding Art, Children and Education, as well.

In 2004 he started a project to produce TV Series called Around The World - First Bosnian Expedition. original title: Put Oko Svijeta - Prva BiH Ekpedicija. For that project he sailed from Croatia to Thailand, then Costa Rica, crossing Red Sea and Indian ocean on a 30ft (~9m) sailing Boat. During that period Nebojša produced 24 Episodes which were screened on BHT1 (Bosnian state TV, PBS ). Because of nature of travel and production, often the episodes was aired with a just a few days delay after filming, sort of "Reality Show", which required great deal of coordination and working under time pressure and stress.

Nebojša Stanojević :
"After the war People, especially the youth in my country suffers from the restriction of the freedom to travel, they have hardly opportunities to learn and to understand foreign cultures. Also ethnic groups in my country live very much separated. The aim of this program was to bridge different cultures closer, in my own country and as well to world audience. After filming one episode in a School in Sudan, I got following E-Mail from one little Sudanese boy.

" Thank you so much for the video! I am Sudanese and I immensely appreciate education and how it can uplift you from poverty...

Thank you as you have given me another reason to get up in the morning, Thank you.... "

...To me this is the biggest reward I received so far and he encouraged me with my idea for my new projects."
Bosnia & Herzegovina




Maria Catalina
Maria Catalina specializes in knowledge capture for the development of human capital to facilitate a rise in the competencies of Earth's first Space Generation. A graduate of the University of California Santa Cruz (UCSC), in 2000 Maria received a Bachelor Degree in Bionomy (biogeochemistry as it relates to astrobiology) and was credentialed for teaching in a UCSC Master's program. She is a NASA NSCORT Exobiology Fellow, a Honeywell Educator Scholar, took the Northrop Grumman Weightless Flight of Discovery on the Zero G 727, and received the AIAA Outstanding Educator Award in 2010 and 2013 for her work on the broader impacts of space related activities in partnership with academia and commerce. To date, Maria is the first, and so far only, K12 educator to command a rotation at the Mars Society - Mars Desert Research Station (Crew 80) in Utah.

As a function of Maria's mission to address impending space industrialization, she has set the goal of raising the competencies of the workforce in a wide range of disciplines. Starting at the middle school age, Maria provides opportunities to drive the desire for their involvement in the most amazing future in space to ever face a global civilization. She started the Astronaut Teacher Alliance, LLC (ATA); a professional development platform for an international network of middle school teachers that now operates in 15 countries. The mission is for ATA educators worldwide to create their own Spaceport Academy's (SPA). The goal is to initiate a collective global conscience with individuals that are a mere 5 years away from status of adulthood and eligible to vote. The vision is a simultaneous rise of "thinkers" creates a sense of belonging to something important, the move of homo sapiens off planet. The first SPA is in California and composed of middle, high school and undergraduates with designs on the lofty goals of the Google Lunar X Prize for Team Synergy Moon.


Miroslav Ambruš-Kiš

Teaching all grades, journalist, reporter, newspapers editor, graphic design, personal computing pioneer, computing magazines pioneer, PostScript pioneer, art director, adventure traveller, high mountin climber (Himalaya, Andes...), interested in all kind of natural and social sciences, technic, art, portrait and nature photographer, travel and war zones correspondent, future astronaut.
Croatia
show bio

Azur Dervišagić

Synergy Moon Awareness & Outreach Director

Azur promotes our teams desire to bridge the gap between our societies, while spreading ecological and sociological awareness through merging of art, science and global community. He is an internationally acclaimed producer and brand designer focused on bringing together diverse people and organizations from around the globe.

United States of America show bio

Emir Tanovic

Director of European Operations

Emir Tanovic is CEO of our partner organization The Pleiades Astronomical Society from Tuzla, Bosnia & Herzegovina. He has been an amateur astronomer for over 20 years, and took the helm of the society in 2010. Emir is managing our Tesla Orbital Space Telescope project, which will orbit a micro sized space telescope later this year. We will use this project to build and test our operations and communications systems and procedures. His team is also building our Tesla Prospector rover.

Bosnia & Herzegovina show bio

Sotira Trifourki

Sotira was born in Manchester and is a wearer of many hats. By day she is Director of the Cyprus Space Office & Cyprus Science Festival through her science communication company iUniverse, by night she is a research astronomer working on Galaxy Formation/Evolution theories and Plasma Cosmology.

Cyprusshow bio

Launch Provider Interorbital Systems
Randa Milliron

Interorbital Systems' co-founder, is also the corporation's Chief Executive Officer. Confident in positions of leadership, her professional experience spans the television and film industries, and academia. She has served as a Television News Director and Producer at the US Military Station, AFN Berlin.

United States of America show bio

Roderick Milliron

Roderick Milliron is Interorbital Systems Chief Propulsion Engineer and Rocket Systems Designer and President. He is primarily responsible for propulsion system design, overall rocket systems design, and software design. He has more than 23 years of experience in the aerospace industry, primarily in the areas of software development and rocket engine hardware development.

United States of America show bio

Telecommunications
Marc Posen

Mark Posen is the Managing Director and Principal Consultant of RPC Telecommunications Ltd. in the UK and Director and Principal Consultant of RPC Telecommunications Asia Pacific Pty. Ltd. in Australia. He has substantial professional experience in the satellite telecommunications industry since 1983.

United Kingdom show bio

Gerard Auvray

Gerard Auvray is a French electronics engineer and for my hobby I build amateur satellites. This last 2 years he was president of AMSAT-F. In 1993 he was responsible of the payload of the satellite ARSENE launched by Ariane. In 1997, 1998 and 1999 he built the 3 small replicas of Spoutnik launched during EVA from MIR.

France show bio

Ted Green

Ted Green aka TheGotWifiCowboy is world known for global wireless developments, where he and his group create wireless networks spanning counties to countries for governments, municipalities , internet service providers, content providers and media firms.

United States of Americashow bio

Pat Barthelow

From Auburn California, Ham Radio Operator since 1967, WB6ZSB, AA6EG, N6IJ, University Studies in Monterey, and Cal State U Fresno; Surveying/Photogrammetry Now called Geomatics, 4 Year Bachelor Science Program, Earned LSIT; Will bring to Synergy Moon, Existing networks of Large Dishes and their management world wide, Weak Signal Space Communications, from Moonbounce.

United States of Americashow bio

Special Projects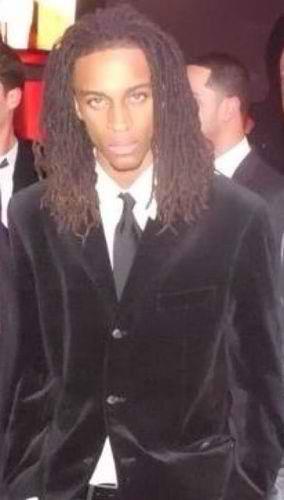 Donnel Perry, Business Development Specialist
Donnel Perry's passion has always been music/entertainment, video games, & Japanese anime. The most important thing to him is to strengthen the mind body & spirit to its maximum capacity. Donnel aspired to be a polymath similar to Leonardo Da Vinci. In his earlier academic years he excelled in sports as a champion sprinter, qualifying for the State wide tournament, and in science, qualifying in city-wide science fairs.

Donnel's online persona via popular social media networks Tagged.com, Myspace.com, & Facebook collectively attracted millions of hits, views, & listens starting from age 13. He home schooled his last year of high school in order to fully pursue his passion of being a professional recording artist & corporate business pioneer. At 18 he founded D.I.S. Global Corp to serve as a central networking base for brand consultation/event coordination, digital/guerilla marketing, & special project management all entrenched around a fully functional and able production company & entertainment label.

In 2010 Donnel came in contact with Lil Wayne's Young Money/Cash Money Records. This led to an artist development agreement that spanned 2 years before Donnel asked to be released & both parties parted ways. Donnel became the brand ambassador for a 6,000 square foot state of the art recording facility MIW (Music Industry Workshop), faculty and staff members included Grammy Award Winners, Platinum selling artists, producers, engineers, and music industry executives.

Donnel did one of his first celebrity interviews with Oxygen's Bad Girls Club Season 8 cast members & everything took off from there. Donnel made a guest appearance on the Steve Harvey Show & was on the set of Lionsgate Film Divergent & NBC spinoff Chicago PD. Known for conducting great media interviews & studying publicity at customized PR agency SWANK PR he eventually became the publicity coordinator & host for a regional television show called Urban Access Television which aired weekly on WJYS on Comcast, WOW/ RCN/AT&T U-verse/ Direct TV/ Dish network in 14 million homes through 4 states which featured celebrities like Chrisette Michelle, Freeway, B.O.B., Anthony Hamilton , Keith Sweat, Lil Scrappy, Bone Thugs N Harmony, SWV, Dru Hill, Al B Sure, Dj Drama, King Louie, Estelle, Mystikal, Marques Houston, Lil Romeo, Governor Pat Quinn, French Montana, Lil Durk, Rev. Jesse Jackson, & numerous others.

Networking within Jay-Z's Roc Nation & Beyonce's Parkwood Entertainment lead to Mr.Perry developing nation branding proposals which allowed him to communicate with members of the CIA, U.S. Government, & Government of Dubai

While serving as a production assistant for Chicago's Annual Surround Sound of Fashion 2013 show featuring Roc Nation artist J. Cole. Donnel was interviewed on Revolt TV under his artist stage name, "Prophet Amen Ra" for the Revolt Nation tour in 2014.

Mr. Perry is the brand ambassador of a live broadcasting social media app based out of Fountain Valley, California called Hang W/ (www.hangwith.com) whose investors consist of superstars 50 Cent, Terell Owens, & Timbaland.
United States of America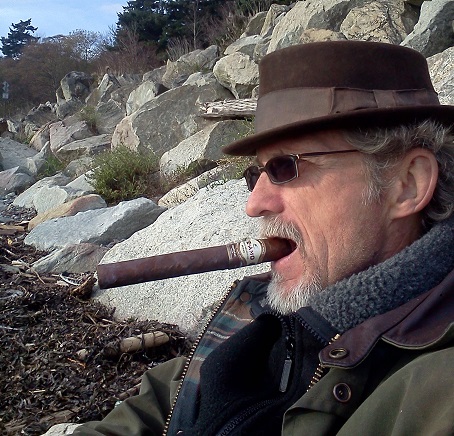 Michael Smith, Business Development Specialist and Eclectic Entrepreneur
Some people say if it's worth doing at all, it's worth doing right. I agree wholeheartedly. I like to add this: Let's do it right, and let's do it BIG!
Having founded, operated and sold over a dozen successful companies (yes, a few weren't at all successful; a couple didn't even get off the ground), I've come to learn firsthand that it's generally no more effort, and in fact quite often less of one to not just dream big, but to build "big". Fortunately, and equally as important, I have discovered that there is a great group of like-minded entrepreneurs from all over the world, also searching for that big idea and looking to align themselves with it. To that end, I search for opportunity. Add to that fun, excitement and adventure and I'm IN!
Damn the torpedoes; let's just do it!
Canada


Bipin Agravat, Business Development

Bipin is an innovator, mentor, and educator by nature, technocrat and entrepreneur by profession (information, communication, space technology), and an engineer and manager by educational qualification. He uses observation, imagination, and visionary skills to predict the future project, technology, and startup market (web, mobile, wireless). Above all he is a human being; Productive, Contributive, Creative. His specialties include: innovative product development, team building, plan development, and fundraising for startups, strategic business development, mergers acquisition and expansion, and mentoring and teaching in business management.

India show bio

Dragan Stiglic, Media Director

With background in computer sciences, applied physics and directing for film & multimedia, Dragan is multidisciplinary high tech creative who uses all possible advantages of technology when creating for film and multimedia, while reaching always for innovative and creative solutions when solving high-tech problems. High energy goal oriented creative with dual science & art background, Dragan was working as a director, previs director, VFX supervisor, high tech consultant and UX designer.

Israelshow bio

Juraj Fleiss

I was born (25.03.1974), live and work in Zagreb... As a kid I fell in love with computer programs, computer graphics, and with arrival of the Internet on the scene I was just thrilled with the possibilities that the internet as such provides many benefits for the whole world wide community. In the past decade I have work with most talented people with creative force as Brand manager of their companies and currently I work as Sponzorship Manager for Team SYNERGY MOON.

Croatia show bio

Rick Maschek, Rocketeer

I started flying around 1961 with an assortment of propellants (match heads, gun powder, zinc/sulfur when I got a copy of Rocket Manual for Amateurs by Captain Brinley and finally my own propellant designs in high school chemistry. Tried my first liquid fueled rocket in the 7-8th grade but a design flaw devastated my mom's kitchen that ended my EX rocketry until high school. Geology won out over rocketry in college but later became a BAR when I became a science teacher and began having students do Estes kits and then scratch builds gradually getting into HP rocketry and Team America Rocket Challenge (TARC) with my students

United States of Americashow bio

Lunar Exploration Technology
Curt Walsh

Lunar Lander Development
Curt Walsh was one of the propulsion engineers for team Phoenicia. This was not his first space related competition. Curt formed team Seraphim Works to build a rocket powered lander and participate in the Northrop Grumman Lunar Lander Challenge. He brings the skeleton of that lander with him to our team, which we will use as a test platform for our lander technology. His engineering knowledge and experience will be invaluable to our team as lead engineer for our lander construction.
United States of America


Blaze Sanders

Spacecraft Systems Engineer
Blaze Sanders was the Technical Program Manager for team JURBAN. He is currently the co-founder and CTO of Solar System Express, a New Space company created in August 2010 to enable space settlement, via increased human capability on Earth. The company's product lines include the Gravity Development Board (GDB), a space tolerant, open hardware prototyping board that can sense and control its environment. Blaze is an energetic visionary engineer with the goal to enable the "NewSpace" revolution, enabling sustained space exploration, for both humans and robots.
United States of America



Zeljko Mogoros

Rover Designer Ing. Zeljko Mogoros is the leader of the Moon rover team from AU Vidulini group. I was born 1947 in small industrial town Belišće in Croatian inlands, in after-WWII Yugoslavia. When I was 12 years old on the attic of our house I have found parts of "detector", a simple radio instrument that was used by my brother and uncle during WW II to listen to BBC Radio during the Nazi occupation. In a short time I have put parts quickly together - and it was working! This piece of electronics carved my future.

Croatia show bio

Marino Tumpic

Rover Development
Marino is a Project Leader at Astronomical Association Vidulini. Our mission is to design, build, use and use of various technical creation, conducting research and educational activities in order to create the space program and the Croatian Agency for space exploration. Our objectives are: education and popularization of space technology, design, fabrication, (launch) and maintenance of models, models, technology demonstrators and prototypes of functional and operational technical creation of various types of underwater, water, surface water, atmospheric and spacecraft.
Croatia


Zorislav Sojat

Zorislav Sojat finished high education as a Professor of General Linguistics and Socio-Humanistic Informatics on the Faculty of Philosophy of Zagreb University, Croatia. His main field of interest is Cybernetics, and he applies Cybernetic principles in scientific research in the area of computer science and intelligence stimulation.

Croatia show bio

Rameesha De Silva

Rover Research

Rameesha De Silva has a B.Sc. in Engineering (hons), and an Mphil, and is currently a research engineer at the Arthur C Clarke Institute for Modern Technologies. His research includes design and development of Mobile Manipulators and embedded controllers. He previously worked as a visiting lecturer, University of Moratuwa.

Srilanka show bio

Curtis Owens

I have so many ideas running through my head. I want to work on all of them, but I am missing critical components. Knowledge, money, tools and skills. I want to explore so much. LED lighting applications, Mechatronic applications, Computational Fluid Dynamics, Finite Elements,and aircraft design. This is all just a part of who I am. Give me problems and I will come up with ideas. I am passionate about learning, passionate about outerspace, passionate about flight, passionate about new ideas, discovery and research, and passionate about improving the world we live in.
United States of America


Abhijeet (Sonny) Gahlot

Lander Development

Abhijeet Gahlot has a Masters degree in Engineering from the University of Toronto Institute of Aerospace Studies (UTIAS), and a Bachelor of Engineering from Ryerson University, in Toronto, Ontario, Canada. His academic focus was on Space System Design, Propulsion, Avionic Systems and Orbital Dynamics.

India show bio

Lunar Science and Exploration
Sayandeep Khan

Sayandeep Khan was born on July 22, 1989, in India, in the city Kalyani, province West Bengal. He was raised in a town called Ranaghat, in West Bengal, India. Presently he is an undergraduate college student at Jacobs University in Bremen, Germany.

India show bio

Brian White Shiro

Principle Investigator for Lunar Science for Team SYNERGY MOON. Brian is a geophysicist currently working for NOAA in the US. He has a bachelor's degree in geology, physics, and integrated science and a master's degree in earth & planetary sciences, and is working on another master's degree in space studies.
United States of America
show bio

Technology Development and Mission Operations Systems
Dr. Edin Omerdić, BEng., MEng., PhD.

Simulation and Operations Systems Design. Edin was born in Tuzla, Bosnia and Herzegovina in 1968. Edin has received the Dipl. Eng. and M.S. degree in electrical engineering from the University of Zagreb, Zagreb, Croatia, in 1997 and 2001 respectively, and Ph.D. in electrical engineering from the University of Wales, Newport, South Wales, United Kingdom in 2004.

Bosnia & Herzegovina show bio

Anthony Bradley

Born in Wiesbaden Germany, Anthony Bradley grew up overseas and did not reach the USA until my early teens. He entered the Navy where he served as a navigator, rescue swimmer, and sharp shooter. After the military, he moved to Richmond Virginia and became a father. He then began my second phase of public service by joining a local volunteer rescue squad.

United States of America show bio

Sheelagh Sacks

Sheelagh Sacks works with Team SYNERGY MOON as a Systems Analyst.
United States of America

Sultan S. Al-Sharif

Team SYNERGY MOON Computer Systems Analyst
Kingdom of Saudi Arabia

Abdullah Algahtani

Team SYNERGY MOON Computer Systems Analyst
Kingdom of Saudi Arabia

Tater Schuld

With a deep interest in aerospace technology, Tater Schuld has held the office of president at the local model rocket club. He has experience in supersonic rocket flights, research and testing of rocket designs, use of composites, electronics payloads, biological payloads, terrestrial rovers and scale prototypes.
United States of America

Virtual Reality Developers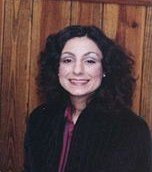 Angele Lubin
Second Life Architect and technology resource for our SL Headquarters.
Angele's company offers beautiful homes with layers upon layers of rich realistic textures to give each article they make the look and feel of authenticity. They design and build... anything from home decor, furniture, amazing homes, stores, buildings of all styles. They provide content for online grids. They also design and build websites and offer other alternatives to Second Life. All things pertaining to Grids, they are highly experienced and proficient in attaining client goals. They provide scenes that can be purchased for one particular event or photograph, offering a large variety. AARISS is found on Maryport Region, in Second Life. Come see the most detailed precise building in Second Life!
United States of America


Benjamin Swem

Ben is working as the Team SYNERGY MOON vehicle simulations programmer and conceptual designer. He manages our Second Life virtual world headquarters.

United States of America

Buffy Bye

Virtual World Architect. I joined Second Life in August 2006 after reading about it in a Popular Science magazine and it spurred me enough to dare try an online "game". It's not a game, and I've never looked back.

Second Life is a virtual world which mirrors the real world, and I'm there for the serious side of virtual reality. I believe virtual worlds will play a major part in expanding education and creating global communities of like-minded people, but I have a lot of fun flying around as 'Buffy Beale', a green fairy-martian with dainty wings in a tie-dyed jumpsuit and cool runners.

Canada show bio

Multimedia Artist
Helena Bulaja

Helena Bulaja was born in Split, Croatia in 1971, and was educated in History of Art and Comparative Literature at Zagreb University. She worked as an art director, designer and illustrator for various computer magazines, and started her career as a digital artist in 1995.
Croatia
show bio

Stas Rutkowski

A long-term Internet pioneer and innovator Stas has been instrumental in multiple successful "ahead-of-their time" Internet startups. These have included pre E-Bay Internet auctions, pre Netflix film resource and video rental services and his personally conceived and industry recognized contribution, The Gallery for the Digital Arts which set a goal in 1995 to usher digital art recognition as an important new form of fine art.

United States of America show bio

Gordana Gredicak Sojat

Gordana and Zorislav Sojat (Shoyat), a married couple from Zagreb, Croatia, started their activity in the areas of light art, light scenography and creative lighting in 2003 in Pula (Croatia), when for the first time they decided to present the results of their years long exploration of light as a artistic medium to the public. In these artistic areas they had a series of solo and collective exhibitions and installations.

Croatia show bio

Awareness and Outreach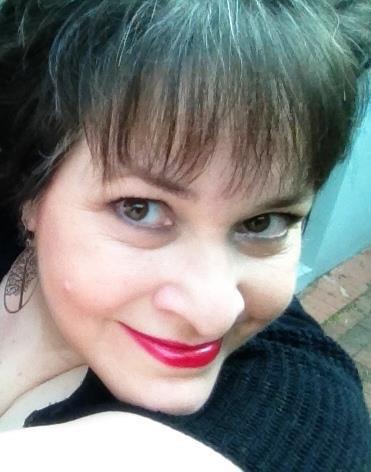 Team Poet In Residence Gayle J. Greenlea
Gayle J. Greenlea began writing poetry at age eight, inspired by a love of trees which has remained a central theme throughout her life. Born in Fort Worth, Texas, daughter of an Aerospace Engineer and an English Literature Professor, she developed an early appreciation for both Science and the Arts. She now resides in Sydney, Australia, where she works as a professional Counselor and Spiritual Care Practitioner in the health system.

A peace and justice advocate for more than three decades, Gayle has worked to further multicultural and interfaith collaboration, provide care and support in the gay community, promote prevention of violence and sexual abuse and ameliorate healing for survivors. She holds an MDiv in theological studies from Trinity Lutheran Seminary in Columbus Ohio and is recipient of the Anna Seidler Award for Systematic Theology, 1988.

One of her poems was commissioned for the Fair-Well to Violence event in San Antonio, Texas in 1995, and she has written liturgy and presided as Celebrant for gatherings of the National Association of Mental Illness and the National Hispanic Ministries Conference for the Evangelical Lutheran Church in America. She has worked as both a print and broadcast journalist, Press Secretary for the Democratic Party and Get Out the Vote in Texas, and co-authored a paper on Spirituality and Health, published in the Australian Health Review, March 2010. Her poem, "Wonderland," received the PROD award from Australian Poetry in 2011. Her poetry is also published in St. Julian Press.

Gayle is finishing a novel, sings and plays guitar and dabbles in photography, art, quantum physics, string theory, and cosmology. She has a passion for theatre, nature, Space, cats, coffee, chocolate, cooking, Spanish language and culture, human rights and the dignity of all creatures.


Csongor Farkas

Csongor Farkas is an accomplished musician and multimedia artist. Introduced to music at age of five when he started playing cello, which paved the way to mastering of many other instruments and later on in his life to composing music for movies, TV commercials, and other musicians.

Serbiashow bio

Đurđica Terzić

Đurđica Terzić studied human behavior, emotions and the unconscious mind since her early days. First exploring it only through intuition, getting involved in work-shops and later theatres which contained the elements of experimenting, meditation and art in its universal meaning. She also participated in a Butoh dance theatre.

Bosnia & Herzegovina show bio

Belma Berberović

Team SYNERGY MOON Press Relations. Born in Doboj, Bosnia & Herzegovina. Took her first steps in becoming a journalist at the age of fifteen trough a local television network. Belma graduated Journalism in 2008 at the Faculty of Political Science, University of Sarajevo. She proceeded with her education at the Faculty of Political Science on post-graduate studies of Communication and Public Relations. During her studies she was a member of many editorial boards in Sarajevo which led to her professional engagement to EFM Radio, Sarajevo.

Bosnia & Herzegovina

Kevin Jefferson

Freelance photographer and writer/reporter for San Francisco Bay Area newspaper
United States of America





Bryan Versteeg

Team SYNERGY MOON Concept Graphic Designer
Canada

Education
Saveth Soun

Challenger Center Space Science Educator
United States of America

Elizabeth Brooking

Middle School Science
& Math Teacher
United States of America


Jamie Myrick

Challenger Center Space Science Educator
United States of America

Test Pilots/Astronauts in Training
Nebojša Stanojević

Born 13.08.1969. in Sarajevo, ex-Yugoslavia, lived in Tuzla till '92. He emigrated to South Africa in '92. because of the war in ex - Yugoslavia. Nebojša Stanojević is an Adventurer, Documentary Filmmaker, Editor, Producer, and a devoted Explorer. Since 1992 until now, he worked as an Producer, Director and Editor on numerous Video Productions for many worldwide events including: Miss World 1993, HH Dalai Lama, Elton John, Tina Turner, Joe Cocker, Bryan Adams, Natalie Cole, Gipsy Kings, David Copperfield, Africa Aids Concert, President Nelson Mandela's Inauguration Ceremony, etc...
Bosnia & Herzegovina
show bio

Miroslav Ambruš-Kiš

Does this with Team SYNERGY MOON. Teaching all grades, journalist, reporter, newspapers editor, graphic design, personal computing pioneer, computing magazines pioneer, PostScript pioneer, art director, adventure traveller, high mountin climber (Himalaya, Andes...), interested in all kind of natural and social sciences, technic, art, portrait and nature photographer, travel and war zones correspondent, future astronaut.
Croatia
show bio

Brian White Shiro

Principle Investigator for Lunar Science for Team SYNERGY MOON, Co-Founder of Astronauts4Hire. Brian is a geophysicist currently working for NOAA in the US. He has a bachelor's degree in geology, physics, and integrated science and a master's degree in earth & planetary sciences, and is working on another master's degree in space studies.
United States of America
show bio

Olav Zipser

FreeFly the Black Sky!
The Freeflying concept since its introduction has created an opportunity for skydivers to fly in new ways. FreeFlyers are Skydivers who do not fall, but fly through the sky. They manipulate the airflow around their body in such way, that incredible pure human - non powered - flight performances and maneuvers are possible. What Freeflyers can do in the sky nowadays, only 15 years ago was practically unimaginable and purely descirbed as a "dream".
Germany
show bio

Honorary Members

Addtional Thanks to...
FM Jam


Recording Studio

Cody Gavin


Web Programming

Adnan Gulamović, aka Gula


Muscian

Zlatko Redžepagić-Avdagić

Humanitarian

Jasmin Dervišević, aka HZA


Muscian

Tino Dervišagić


Graphic Design